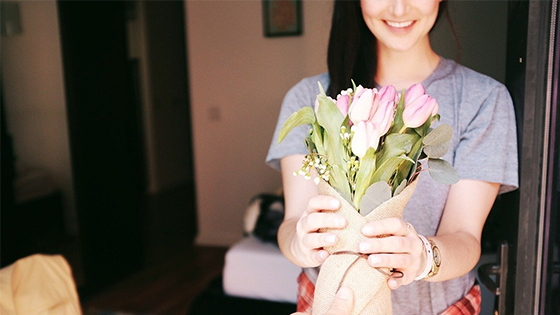 Now that Labor Day has come and gone, the swimsuits in our closets are starting to make way for stocking caps and warm mittens. The leaves are changing colors, the weather is getting cooler, and we are getting closer to the holiday season. 
We know that 2020 has been difficult for a lot of people with what has been going on in the world lately, but one thing you can do to brighten your spirits is to start planning the perfect gift for all your closest friends and family members. 
Gift-giving is one of our favorite times of years, not just because we receive gifts, but because we get to give gifts to those who are closest to us. The act of giving gifts not only makes the recipient feel good, but you can also share some of those warm feelings when you see their eyes light up as they tear the wrapping off the gift you carefully chose for them. 
To help you get ready for the holiday gift-giving season, we put together a list of gift ideas for that special someone in your life to show them how much you care about them.
1. KJ350G Air Purifier
According to research conducted by the EPA, the air inside your home can be up to 5x worse than the air outdoors. However, indoor air quality can be even worse during the winter months because you are typically not able to open doors and windows for ventilation and circulation due to cold temperatures.
To improve indoor air quality this winter, we recommend that you purchase an air purifier with a HEPA filter. HEPA filters have been used for decades to remove up to 99.97% of particles that are 0.3 microns in diameter or larger. At TOSOT, we took that one step further by using an H13 Medical Grade HEPA filter in our air purifier, which removes 99.97% of particles that are 0.1 microns or larger.
You might be wondering how big a micron is and what this actually means. For reference, the size of a human hair is anywhere from 50-100 microns in diameters. Our H13 HEPA filter removes particles as small as 0.1 microns in size, meaning these particles are about 1000 times smaller than a human hair!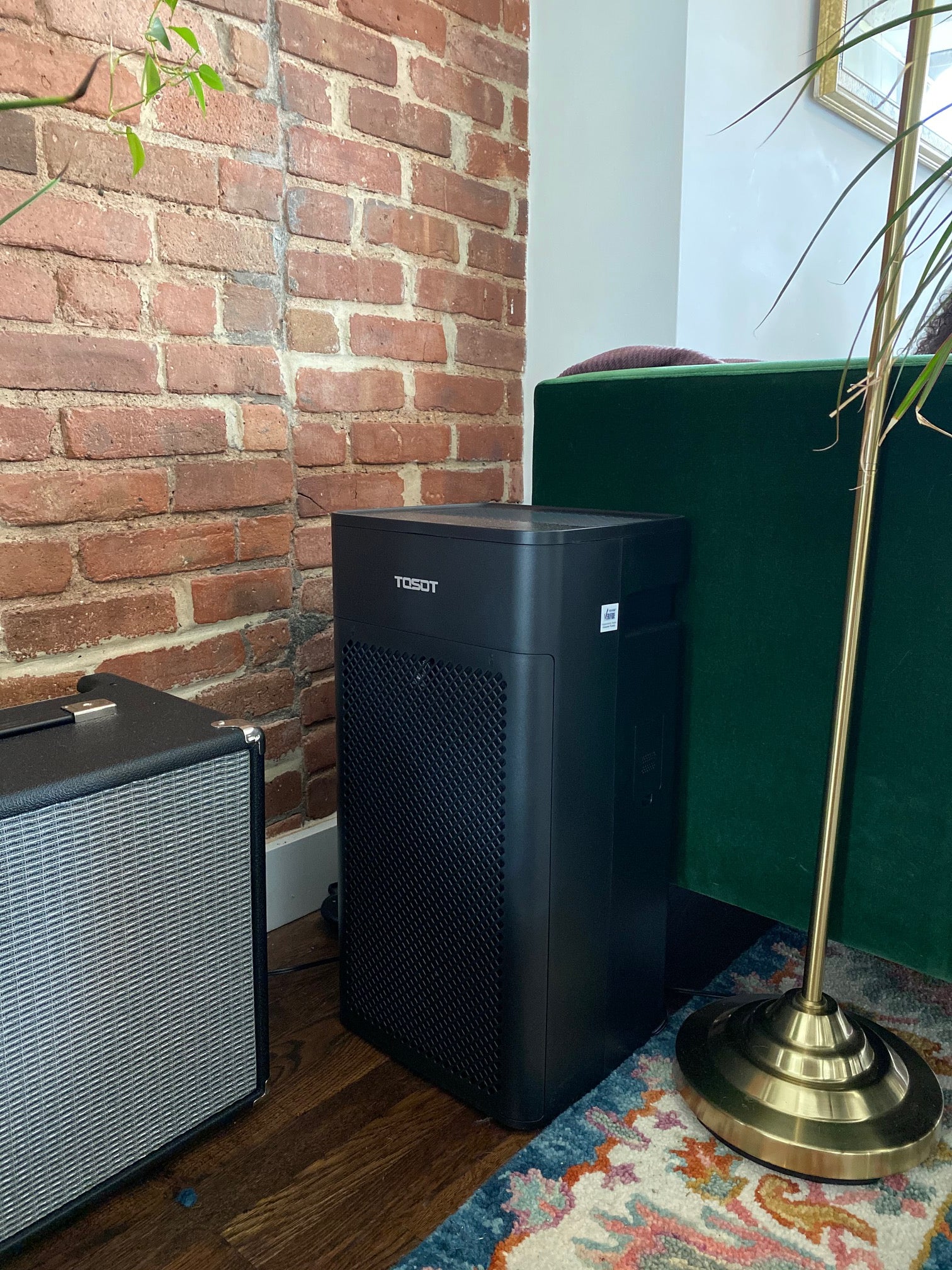 2. Ultrasonic Cool Mist Humidifier
In addition to poor indoor air quality, there is another issue that can affect your winter: dry air. 
Because warmer air holds more moisture than colder air, the humidity level in your area is probably much lower in the winter than it was over the wet, rainy summer months. Even though the air inside of your home is warm due to running the furnace, this air is incredibly dry. Air that is lower in humidity has a higher chance to cause dry skin and itchy, scratchy throats and sinuses.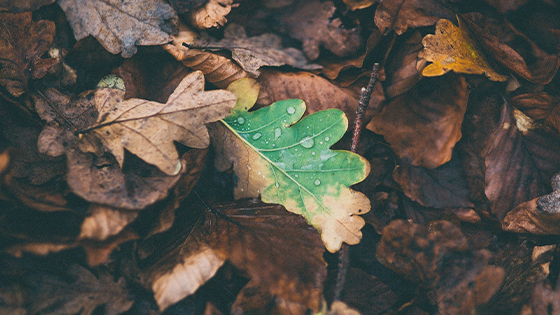 Using a humidifier in your home helps to replace some of the moisture that has been missing since the summer months. In addition to feeling more comfortable, some studies show that viruses and bacteria thrive in a low humidity environment, which may be one of the reason we get so many cases of runny noses and the flu in the winter. 
By using an ultrasonic humidifier with cool mist, you can add soothing moisture back to the air to keep your skin feeling soft and supple while your nose and throat stay moisturized to prevent any discomfort. You can also add essential oils to the humidifier to get the benefits of benefits of aromatherapy in your home.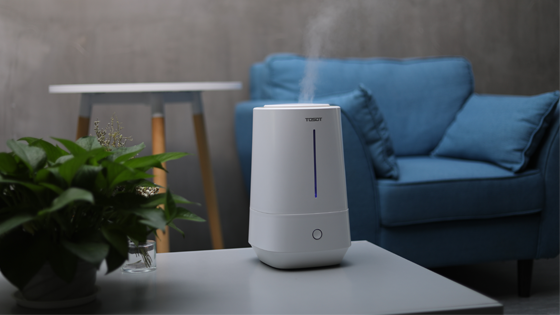 3. TOSOT Dehumidifier
We just told you about humidifiers, so why would you need a dehumidifier? Well, every house is different, and the US is a big place filled with lots of different weather patterns, so bear with us here. It also doesn't hurt to plan ahead for the next rainy season. 
Dehumidifiers are most commonly used in the spring and summer months to remove moisture from your home. Spring and summer are more humid than fall and winter, so this is where your dehumidifier will get the most use. 
There are some cases, usually in a damp basement, where a dehumidifier can still be used in the winter months. Just make sure to check out our guide to Using a Dehumidifier in Winter to see if you need one.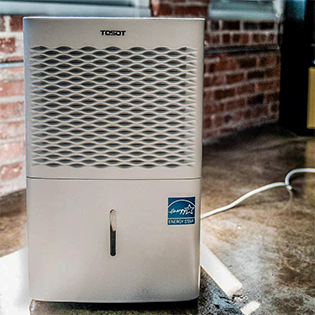 4. TOSOT Air Conditioners
At TOSOT, we provide the home appliances that help you optimize your home. We've discussed clean air and the right humidity level, but now let's move on to making your home's temperature feels as comfortable as possible. 
We get it. Air conditioners aren't used in the winter months. They usually get moved to the basement or garage to collect dust for a few months until the weather warms up again But I'm here to tell you that there are more to our air conditioners than meets the eye, and it just may be enough to get you to start using an air conditioner in the winter. 
Enter: Dehumidifier and fan modes. 
All three of our air conditioners (Portable AC, Chalet Window AC, and Tranquility Window AC) have dehumidifying and fan functions built-in. If you are keeping your window air conditioner installed all winter because it is a pain to take out, you can use it as a fan to keep some fresh air circulating in your home. If you have some damp areas in your home, or you want to help increase the speed at which your indoor line-hung clothes dry, you can use the dehumidifying function on our portable air conditioner to remove moisture from the air AND from your clothes. 
Or if you are one of those people who likes to plan ahead, you can purchase a TOSOT air conditioner to get a head start on preparing for those warm summer months to finally come back again.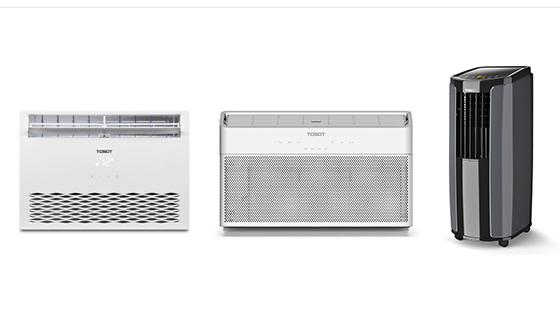 Shop TOSOT Air Conditioners Here
Still unsure?
Our TOSOT Direct team is always here to help out! If you still have questions, you can leave a comment below, send an email to support@tosotdirect.com,  or reach out to us anytime via Facebook or Instagram.