You May Also Like
Medical Grade Filter
UV Sterilization
Auto Mode
3 Air Purification Speeds
Medical Grade HEPA Purification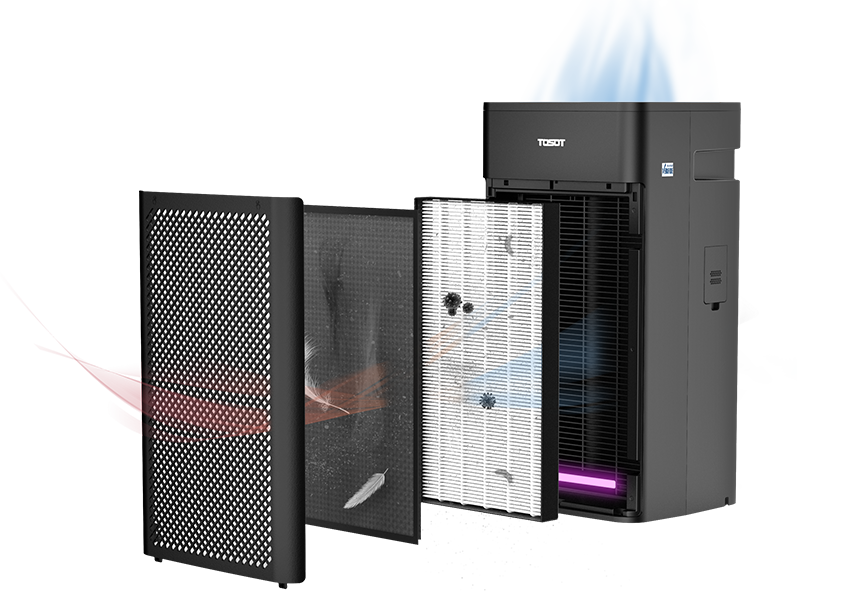 Traps large particles, hairs, dander, dust
2
Medical-Grade HEPA Filter & Carbon Combo
Eliminates chemical odors, smoke and 0.1 microns airborne particles, like pollen, mold spores, and bacteria.
Kills airborne bacteria, viruses, molds, and other pathogens to prevent the spread of disease within your home.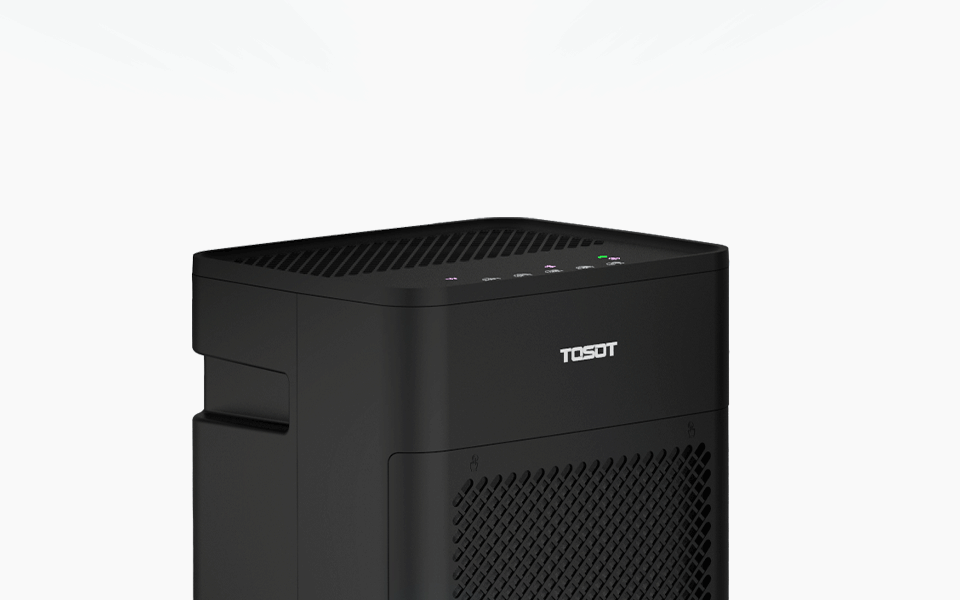 Dust Buster
With a CADR of 200 CFM, this air purifier is perfect for removing dust, pollen, pet dander, smoke, odors in spaces up to 450 sq. ft.(AHAM rated for 310 sq ft.), like a 23'x20' living room.
Auto Filtration
No need to change settings yourself, the machine will automatically adjust the fan speed based on the air quality level near the machine.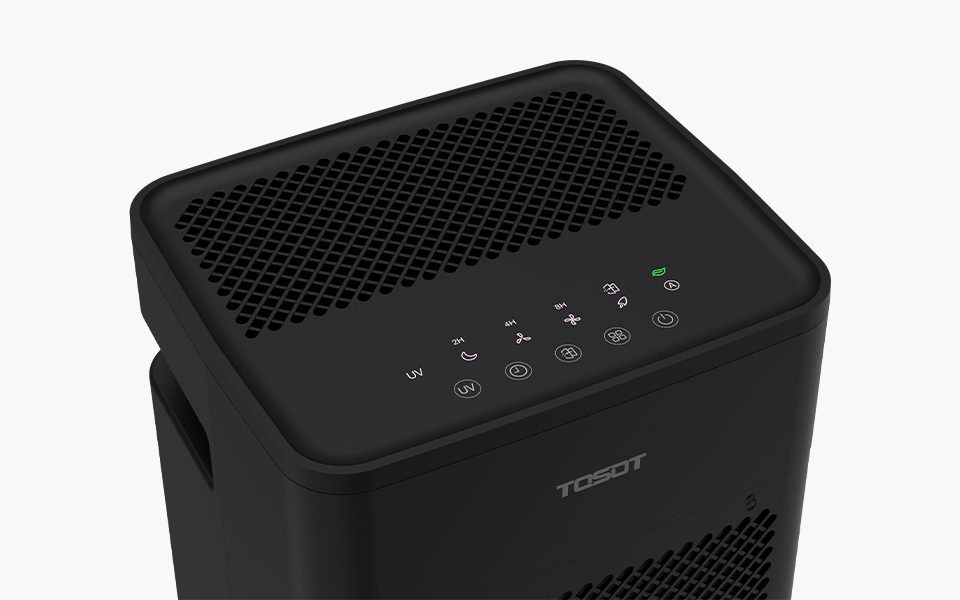 Real-time Air Quality Indicator
Monitors the air quality anytime and anywhere and automatically helps you clean the air if you're at risk of unhealthy air quality.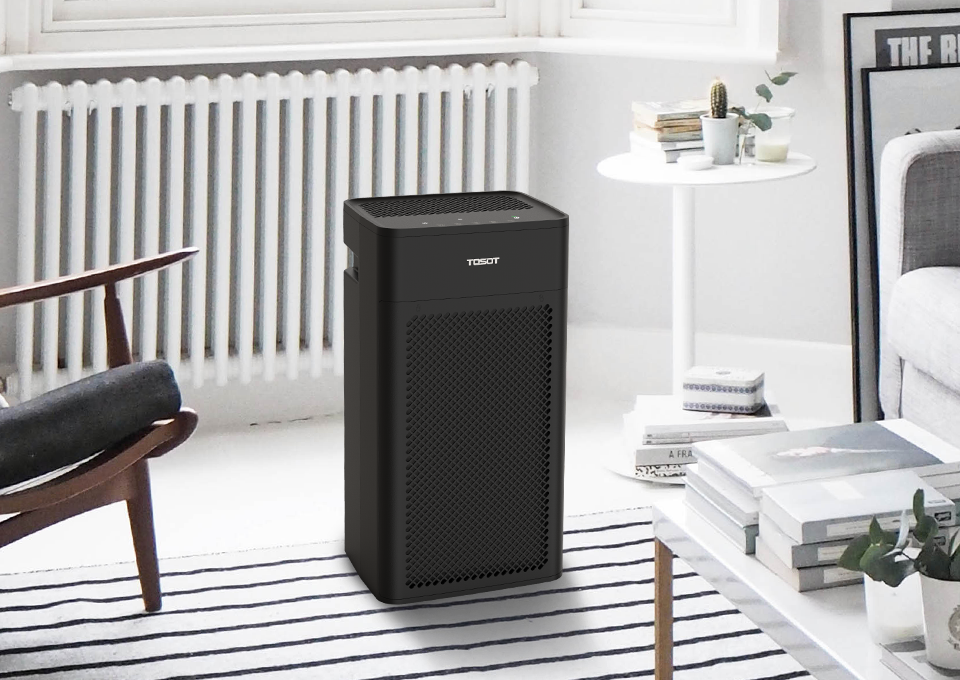 Choosing Your Speed

Low Speed
Maintaining the already great air quality

High Speed
Faster cleaning and quicker removal of dust, pollen, and pet dander

Turbo Speed
Most efficient speed to remove heavy smoke, dust, or bad odors

Cleanable Air Quality
We make the built-in air quality sensor touchable. With the humanized design, you could clean the air quality sensor after the machine runs after a while to keep its accurate reading.

Auto Air Quality Sensor
When using the Auto mode, your air purifier will automatically adjust the speed faster or slower according to the current air quality level.

Filter Replacement Reminder
After running for 6-8 months the filter replacement indicator will illuminate on the control panel. A clean filter leads to more efficient air purification.

Low Noise Sleep Mode
While in sleep mode the air purifier runs at a reduced noise level (32dB) so you can drift off to sleep with ease.
TECH SPECS
| | |
| --- | --- |
| CADR | 200 CFM |
| Applicable Area | 450 sq. ft. |
| Certification | ETL, AHAM & CARB |
| Filter Grade | H13 (TiO2 Treated) |
| Noise Level | 32 dB |
| Power Supply | AC120V, 60Hz |
| Dimensions | 22.8 x 12.6 x 10 inches |
| Weight | 16.5 lbs |
| Operating TEMP | 41~104°F (5~40°C) |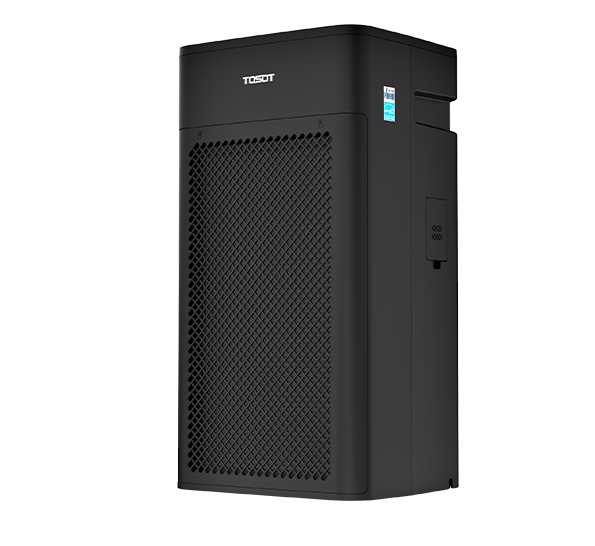 Customer Reviews
07/15/2020
Anonymous
United States
I recommend this product
Smooth and sleek
This is another great product.. after 24 hours you can feel a huge difference in your living space highly recommend
07/14/2020
Tina A.
United States
I recommend this product
TOSOT Air Purifier
I am LOVING this latest product from the TOSOT line! I have a dehumidifier from TOSOT and it is beyond wonderful! So I decided to try the Air Purifier. I would not have guessed that I had trouble with the air in my home as I live in MT. However, with high pollen levels and fire season soon approaching, and my being asthmatic, i had to try the Air Purifier. It delivers everything it promises! Thank you TOSOT!
07/09/2020
Ryan J.
United States
I recommend this product
Thank you so much! The quality of Air has improved so much in my house. I truly feel a great difference with this awesome piece.
07/04/2020
Andres R.
United States
07/04/2020
Gabriela Q.
United States
I recommend this product
Best option price vs quality
I love this air purifier! I wanted one for a long time but I couldn't afford the other prices on the market, I'm so glad I found this one. In times of COVID, this is a must-have. We bought it because the pollution from the city was affecting our sleep, now we can notice the difference in the air quality and the improvement of our health. My favorite feature is that you can constantly check the air quality... The best option on the market for price vs quality.