Save $390.99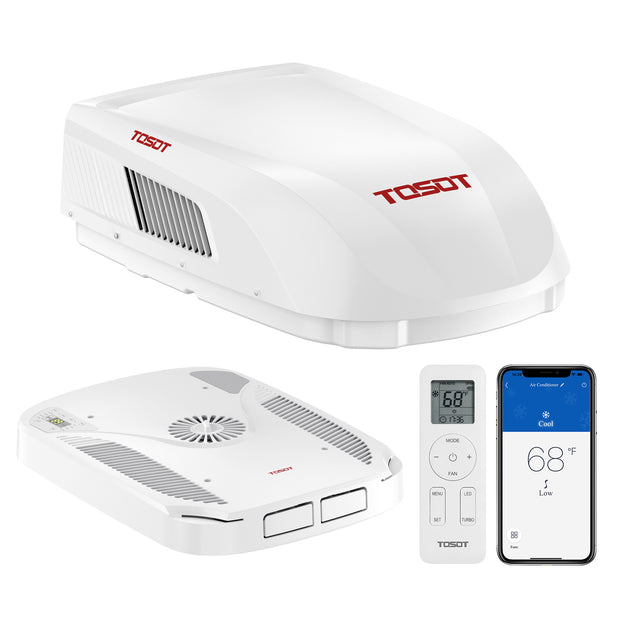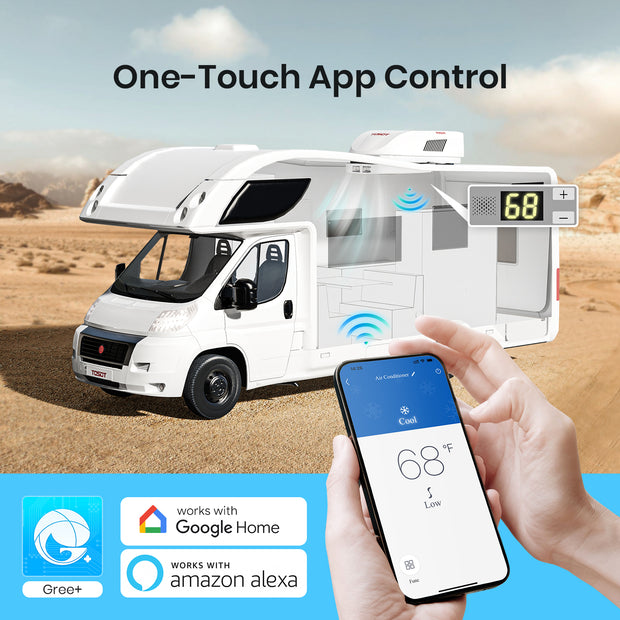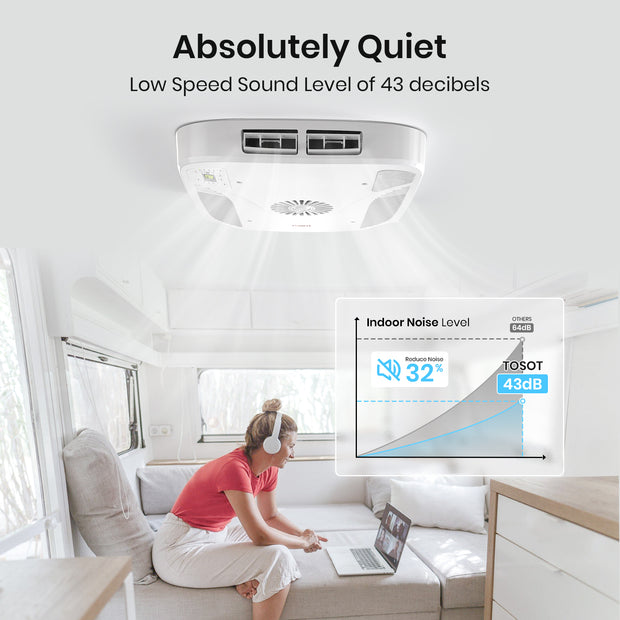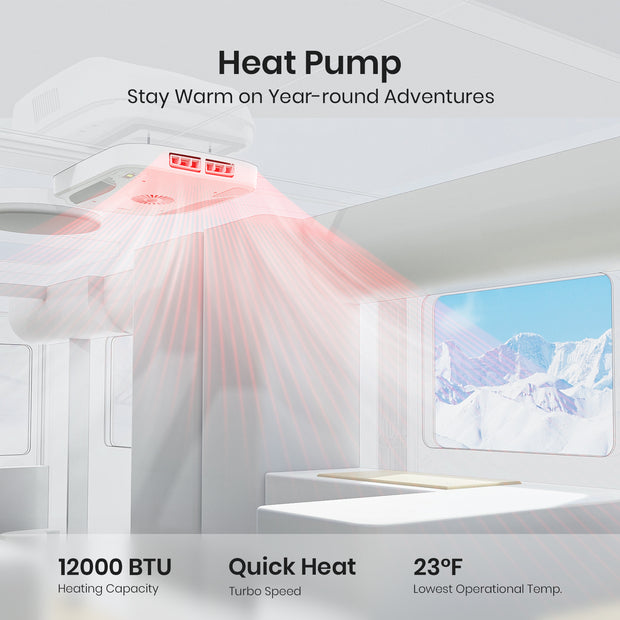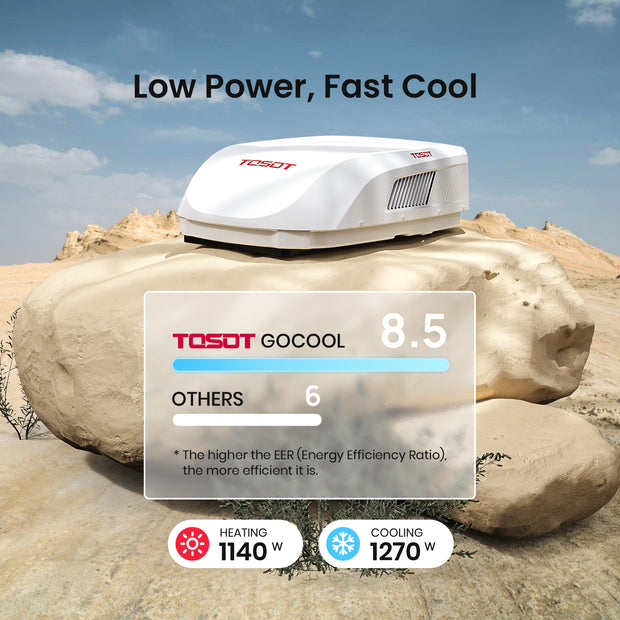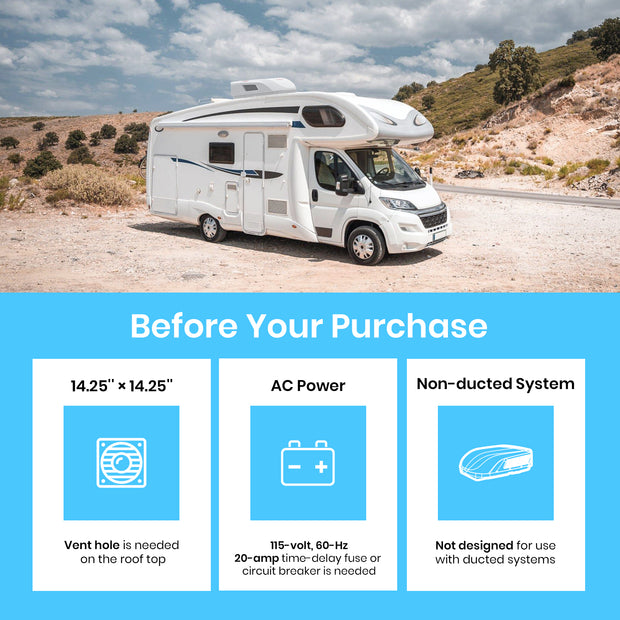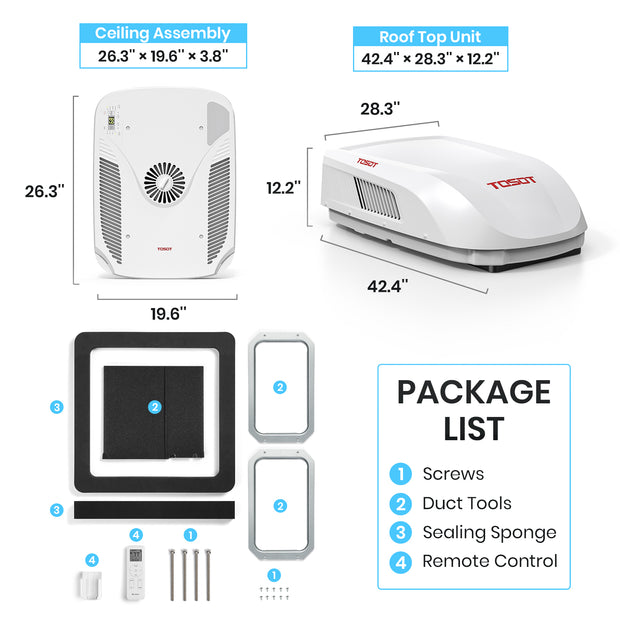 Features
Tech Specs
Reviews
User Manual
Key Features
"Reliable Companion, Year-Round" - Our RV air conditioner is not just a fair-weather friend; it's there for you in the chilly winters, providing warmth and in scorching summers, bringing you cool relief! With an impressive Energy Efficiency Ratio (EER) of 8.5, it outshines its competitors by 30%!

"Commanding Comfortable Spaces" - Our RV air conditioner is designed to cater to spaces up to 210 square feet. No matter where you are, indulge in a spacious and comfortable environment.

"Embrace Serenity and Cool Composure" - With noise levels as low as 43 dB, you can rest and sleep peacefully without any disruptions. Stay focused on your comfort and away from the noisy distractions of the world.

"Control at Your Fingertips" - With just a mobile app or remote control, you can effortlessly adjust the temperature and airflow of your RV air conditioner, ensuring you enjoy the desired comfort with ease.

"Seasonal Reversal, Boundless Freedom" - From scorching summers (64°F-115°F) to chilly winters (23°F-75°F), our RV air conditioner provides the perfect cooling and heating environment for you. Embrace the freedom to embrace every season on your terms.
PERFORMANCE
Min/Max. Voltage: 103.5/126.5

EER(Btu/h)/w: 8.5

Cooling Capacity(Btu/h): 15000

Heating Capacity(Btu/h): 12000

Cooling Power Input(W): 1270

Heating Power Input(W): 1140

Est. Cooling Area (Sq. Ft.): 210

Starting Current

(A)

:45

Rated Current(A): 12.5

Rated Input(W): 1550

Temperature Range (°F): 61-86

Noise Levell (H/M/L): 56/52/43 decibels
DIMENSIONS & WEIGHTS
Indoor Unit
Approximate Shipping Weight (lbs): 17.8
Approximate Net Weight (lbs): 12.1
Shipping Dimensions (W×H×D) (inches):

29.05×23.22×6.02

Unit Dimensions (W×H×D) (inches):

26.25×19.56×3.77
Outdoor Unit
Approximate Shipping Weight (lbs): 116.9
Approximate Net Weight (lbs): 100.3
Shipping Dimensions (W×H×D) (inches):

45.23×30.94×14.76

Unit Dimensions (W×H×D) (inches):

42.40×28.34×12.16